VIVANESS Newsroom
Five questions to Bettina from ORBIMED Meine Mundgesunde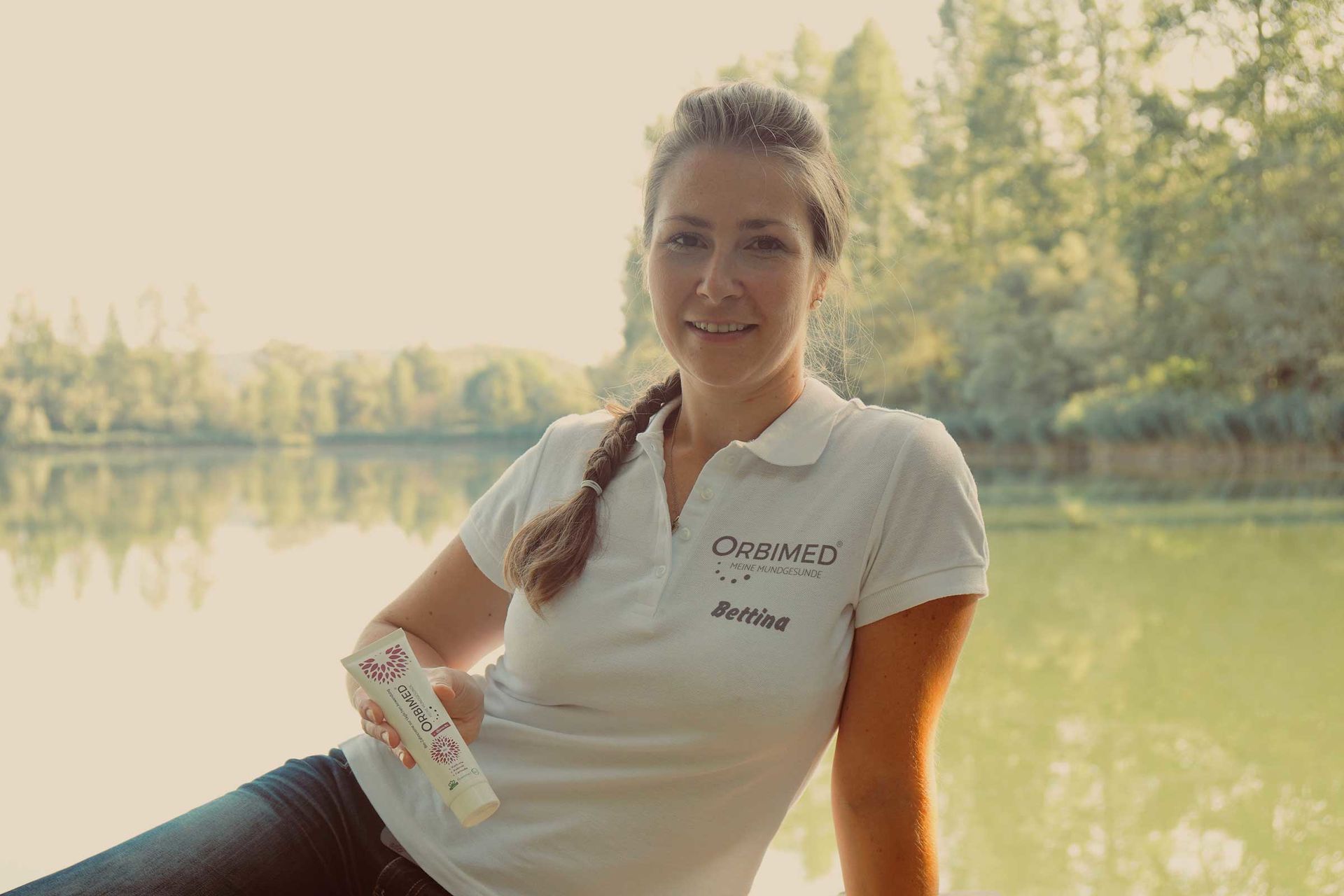 1. What is your business about – what is your USP?
The ORBIMED Meine Mundgesunde BIO toothpaste with a combination of turmeric, coconut oil and xylitol prevents gingivitis and fights caries-causing bacteria. The teeth and interdental spaces are cleaned by the fine, natural Carnauba wax beads. The aroma ensures a pleasant taste and fresh breath. The turmeric effect also helps lighten the teeth. Our tube is made of 100% sugar cane!
2. Who started it and how?
With the birth of our daughter, we have completely switched to organic nutrition. We soon found out that most dentifrices contain a lot of chemicals! We looked around for alternatives in the marketplace and sadly realized that not everything is glittering. That's why we've developed our own true, holistic, sustainable BIO toothpaste, which actually works in a natural way.
3. ORBIMED Meine Mundgesunde at VIVANESS – what do you expect from your participation?
Following our regional launch in June 2018 and our certification in December 2018, we see VIVANESS as the springboard to the market, and especially to the organic retailers. Also we hope to be able to make the first relations to neighboring countries. We look forward to numerous contacts and every visitor to our stand.
4. Which natural and organic cosmetic product is your personal beauty-must-have?
We have been using Aleppo soap from a friendly Syrian for some time, who has built a new production near us after his company in Aleppo was completely destroyed. This soap is not only natural, but also keeps the skin wonderfully supple.
5. Describe ORBIMED Meine Mundgesunde with three hashtags
#sustainable
#vegan           
#DankeNatur