VIVANESS Newsroom
Five questions to Carlo, Saskia and John from Niyok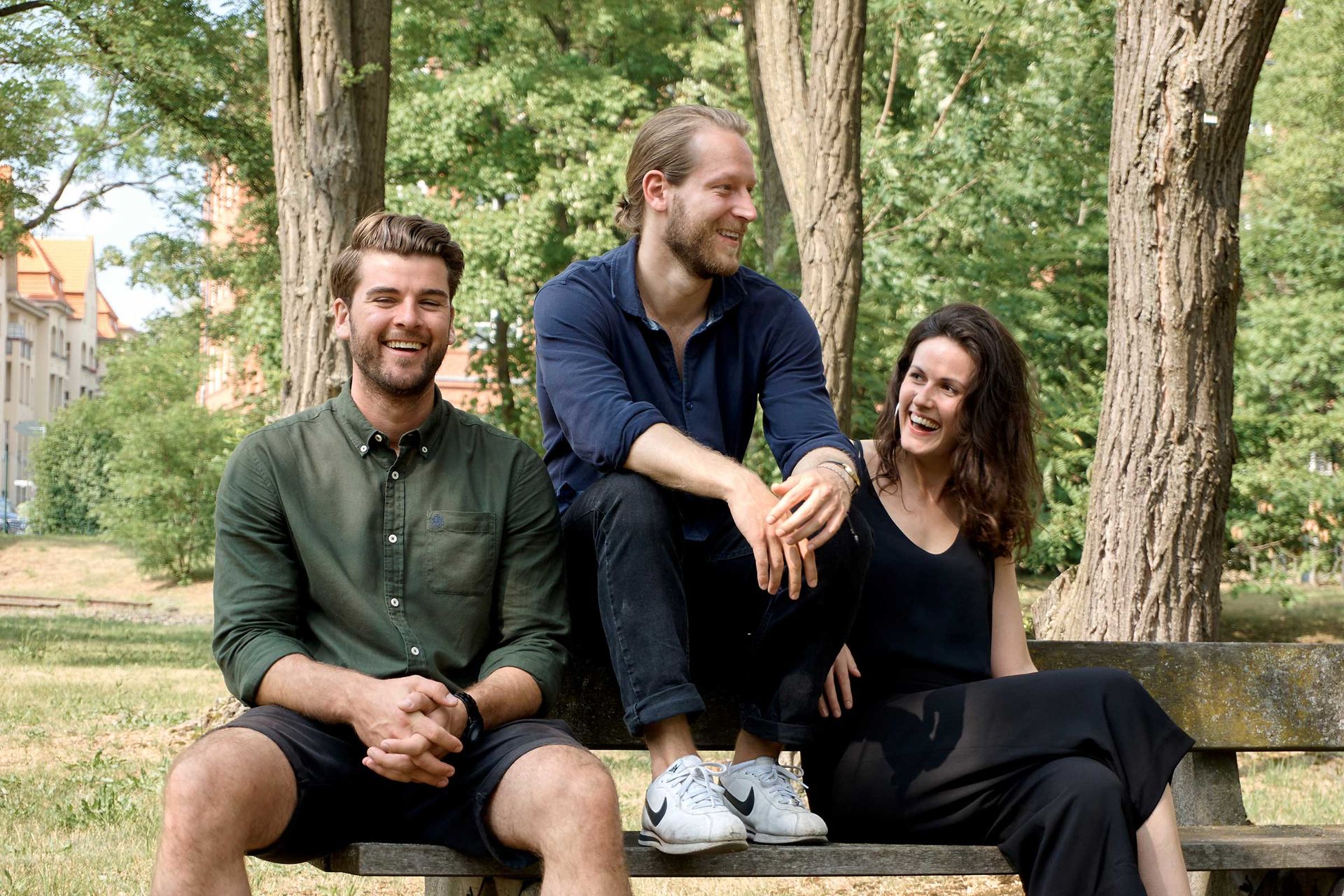 1. What is your business about – what is your USP?
The basic idea of Niyok is to take the highly beneficial dental attributes of coconut oil and put them into a toothpaste – without chemicals. Coconut oil is not only known for its antibacterial and anti-inflammatory effect, but also for being able to prevent caries. Sustainability and transparence have always been core values to us, too. That's why our tube is partly made of chalk and features a table on the backside with both our ingredients and their function.
2. Who started it and how?
Our product manager Carlo was standing in his bathroom one day holding his toothpaste. He was wondering: "Do these always have to be full of chemicals?" Well actually, they don't. After a long research about which ingredients are necessary for a toothpaste to work he finally had the idea: a natural toothpaste made of coconut oil. Fun fact: we created the first prototypes of Niyok in Carlo's kitchen using a whisk and a bucket!
3. Niyok at VIVANESS – what do you expect from your participation?
We went to VIVANESS last year when we were still in the product development phase. Afterwards it was clear to us that it would be a benchmark for our entry into the natural cosmetics market 2019. Now that we successfully launched our product in October 2018 we're even more excited to be part of the fair. VIVANESS is going to be one of the first opportunities for us to present our final product. We're looking forward to meeting customers and networking a lot!
4. Which natural and organic cosmetic product is your personal beauty-must-have?
We are very hair-focused people. We also like using coconut oil products in general. So, if we had to name one thing besides Niyok, it would be the virgin coconut oil conditioner that Saskia brought from her vacation in Bali. It's not a German product, but it's all natural and it adds a lot of shine!
 
5. Describe Niyok with three hashtags
#coconutoiltoothpaste
#allnatural
#threeflavours