VIVANESS Newsroom
Five questions to Bastian Beyer from Beyer's Oil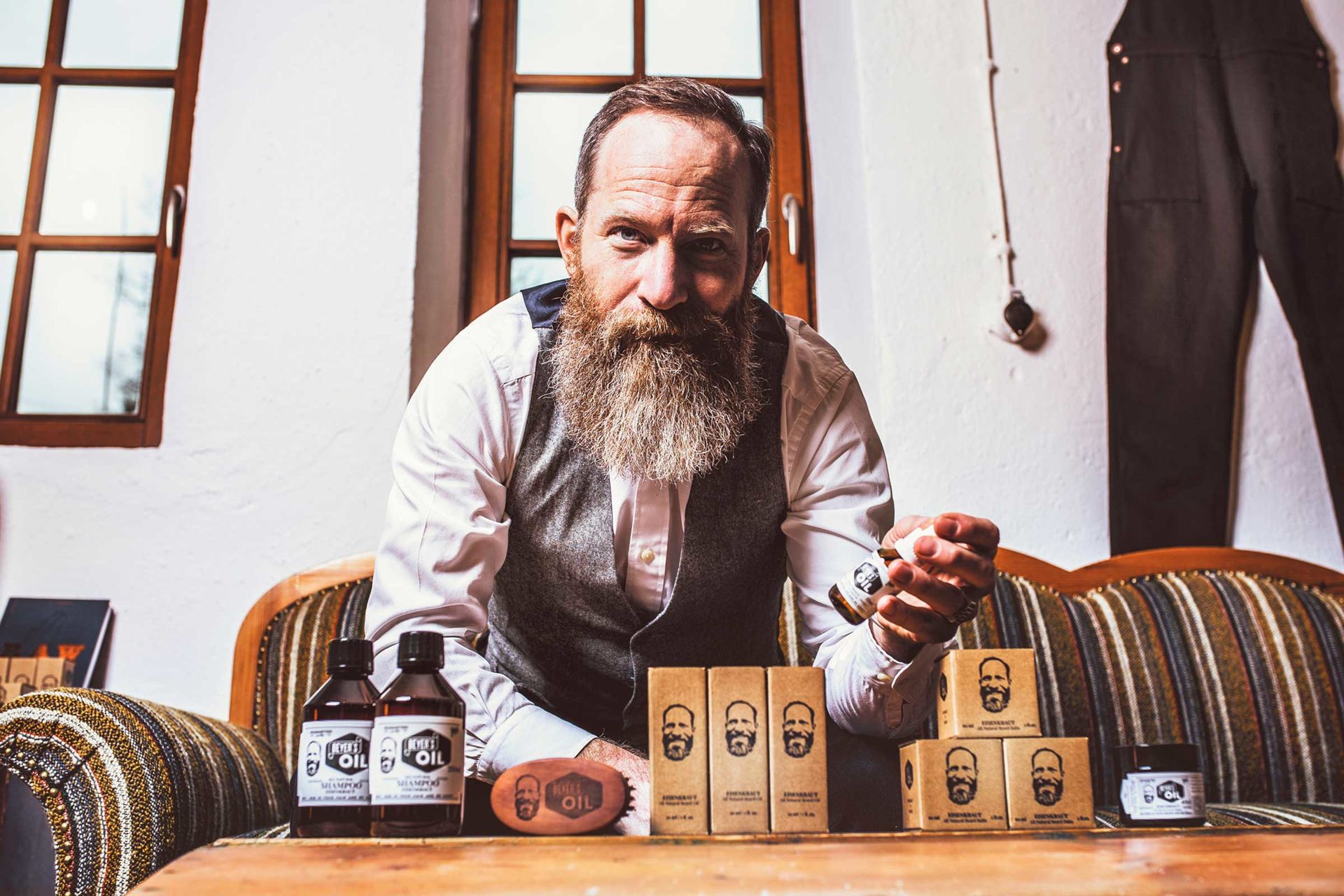 1. What is your business about – what is your USP?
I manufacture in Bavaria handmade and all-natural beard care products. I use as far as possible local ingredients like beeswax from a small a hive close to lake Chiemsee (my home). Also in the packaging manufacturing, merchandise, shipping, etc. I work together with surrounding family businesses. I am very enthusiastic about my products, therefore I put my face on it.
2. Who started it and how?
I have always had a beard. During a one-year parental leave in 2014, I experimented with natural beard care products in the evening. First for myself. When I showed my products to a Barbershop of a friend, he wanted to sell them immediately and I took care of the legal steps.
3. Beyer's Oil at VIVANESS – what do you expect from your participation?
In Germany, I am already nicely represented with my beard care products. But hardly abroad. That's why I hope to meet distributors at VIVANESS who help me to sell my products in other countries.
4. Which natural and organic cosmetic product is your personal beauty-must-have?
Face cream and beard oil. I have very dry skin and when I don't use facial cream and beard oil in the morning my skin is tense all day long and the beard itches. Since I also have very sensitive skin, I use only natural cosmetics products, otherwise e.g. my eyes itch.
5. Describe Beyer's Oil with three hashtags
#handmade
#beardcare
#bavaria