VIVANESS Newsroom
Five questions to Petra from Anakena – Natural Cosmetics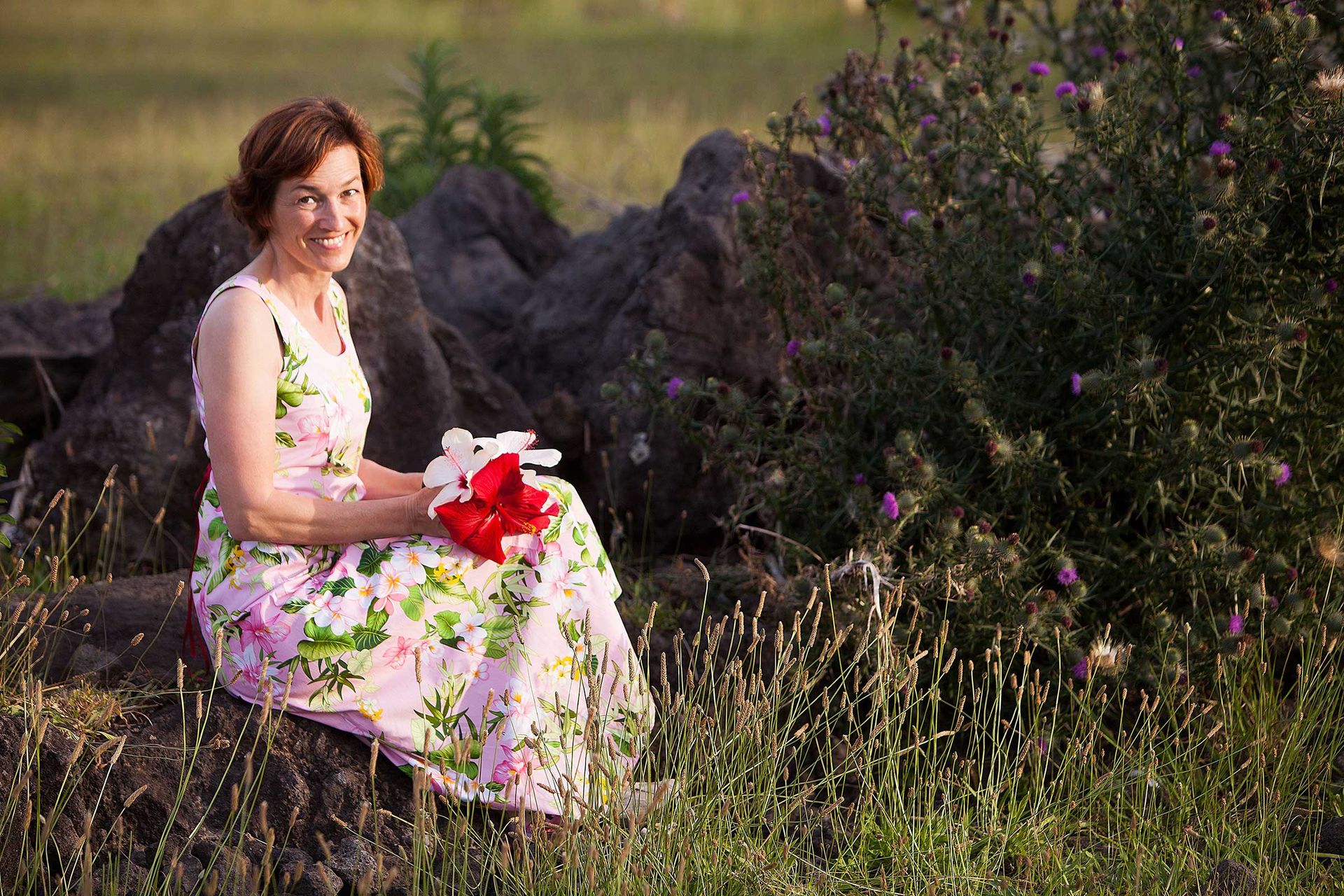 1. What is your business about – what is your USP?
I have been living and working for almost 20 years on Easter Island. This is where ANAKENA was created – in its own organic garden and at the kitchen table, with ingredients from Rapa Nui, as Easter Island is also called. After the cosmetics brand Anakena – Natural Cosmetics gained a foothold in Chile, I decided to start as well in Germany, my home country. Many ingredients come from Tahiti, such as the monoï oil, papaya extract, roucou oil and others. Anakena – Natural Cosmetics is an "indie brand" that offers authentic cosmetic products with "South Sea Feeling & ♥" - that's what makes us special!
2. Who started it and how?
About ten years ago, I bought a book about natural soaps and started making handmade soaps on Easter Island. This became so exciting and successful that after around 35 different soaps I began to make other cosmetic products. I offered all this in my small shop on Easter Island, and more and more customers bought my creations. For example, I have included herbs, roots and flowers from my garden, algae from the sea or volcanic soil in my products. This creative work gave me so much pleasure and paved the way to continue in that direction.
3. ANAKENA – Natural Cosmetics at VIVANESS – what do you expect from your participation?
We are still a young startup brand without external financing, but with big dreams, so we have high expectations of the VIVANESS, the meeting point of the natural cosmetics industry. We look forward to new contacts with distributors, retailers, beauticians, etc., to whom we would like to introduce ourselves and our products. Of course, we are also looking forward to meetings with existing customers, befriended companies, press and media representatives, bloggers and influencers.
4. Which natural and organic cosmetic product is your personal beauty-must-have?
Our philosophy includes the concept of "back to simple life" and of course I stand for this in my own life. If I really have to limit it to an indispensable natural cosmetic product, then I choose our Shower Gel Body & Hair Anakena. As the name suggests, it can be used not only for the shower but also for washing the hair. Also as a bath additive, this great product is wonderfully suitable.
5. Describe ANAKENA with three hashtags
#weloveanakena
#sunkissedskin
#cleanbeautyfromthesouthseas