VIVANESS Newsroom
VIVANESS 2018: The future will be naturally beautiful!
Opener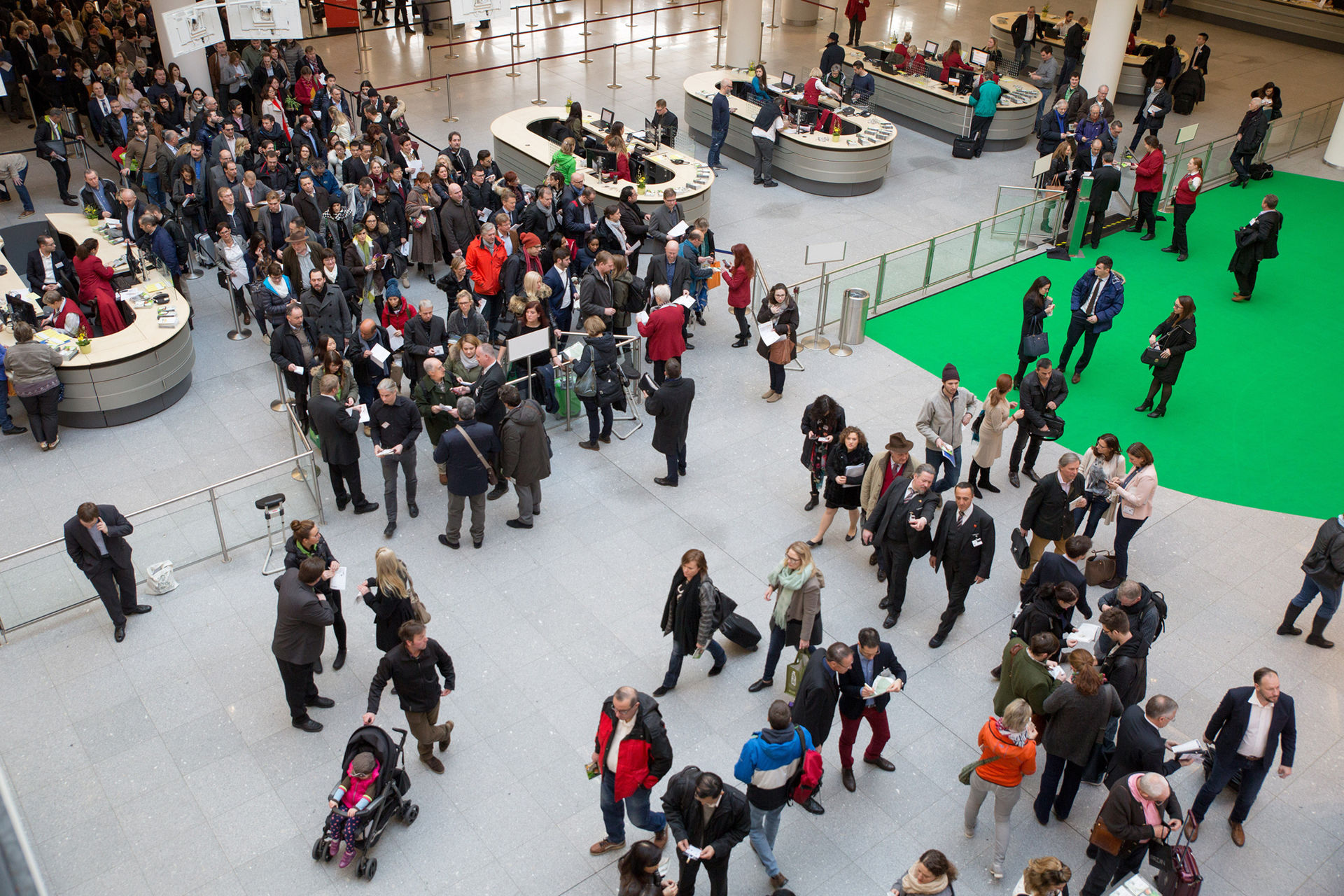 When VIVANESS, International Trade Fair for Natural and Organic Personal Care, hosts its 11th round from 14 to 17 February, the grounds of NürnbergMesse will once again become the No. 1 gathering place for all players from the natural and organic cosmetics sector. With a total of 275 exhibitors, the trade fair is breaking new records. The companies from 40 countries – including for the first time Belarus, Bosnia and Herzegovina, Luxembourg, Senegal and South Korea – ensure a highly international flair and present interesting innovations and the latest trends. This year these include e.g. natural plant-based hair dyes, anti-pollution care or Asian natural and organic cosmetics. And there is plenty of scope for new ideas: For example, young innovative companies from Germany provide plenty of inspiration at the government-funded pavilion of the same name, while international newcomers can showcase their companies at the dedicated special show Breeze. The VIVANESS Congress guarantees in-depth expertise on the natural and organic cosmetics segment, while the new format "Let's talk VIVANESS" offers a central forum for knowledge-sharing and networking.
Petra Wolf, member of the NürnbergMesse management board: "Buzzwords like environmental awareness and sustainability are highly popular with more and more consumers of cosmetics and so in 2018, as in previous years, the natural and organic cosmetics sector will continue to be the driving force in the entire sector. VIVANESS is the ideal way to kick off what is sure to be an exciting year. As an international trading and dialogue platform, it is a central marketplace and at the same time a source of inspiration. Moreover, the trade fair, with its proven admission criteria and stringent quality standards, in concert with its two honorary sponsors COSMOS and NATRUE, is a beacon of light allowing market participants to navigate the growing diversity of products."
Innovation centre for natural and organic cosmetics
Alongside its role as information source, VIVANESS is also a trend barometer showing the direction in which the natural and organic cosmetics sector is heading. This year's trends include natural plant-based hair dyes, anti-pollution care, Asian natural and organic cosmetics, special skin care products, innovative active ingredient concepts, for example from bio-technology, and sunscreen without endocrine-disrupting substances. There will be a total of 182 products to discover at the VIVANESS Novelty Stand (www.vivaness.de/noveltystand), from which trade visitors will vote for their favourites in seven categories for the Best New Product Award. 10 newcomers based in Germany will also showcase their innovations as part of the Young Innovative Companies Pavilion (www.vivaness.de/en/newcomer), which is funded by the BMWI (German Federal Ministry for Economic Affairs and Energy). Meanwhile, the special show Breeze (www.vivaness.de/en/breeze) will present 23 international exhibitors from 8 countries that are bringing a breath of fresh air to the sector.
Special show "Let's talk VIVANESS" and VIVANESS Congress
There will also be a breath of fresh air blowing through hall 7A, when the newly created special show "Let's talk VIVANESS" makes its debut. As a focal point for trade visitors, exhibitors, service providers and media representatives, it offers an ideal networking platform in a modern, communication-friendly format. This year you can once again expand your network and acquire knowledge and inspiration at the VIVANESS Congress. From a comprehensive overview ("Natural Cosmetics Market 2017") to the latest hot topics ("Microplastics and the environment: who are the main polluters and how much does cosmetics contribute") to high-calibre perspectives ("Future outlook for [certified] natural cosmetics in the international cosmetics market – Quo Vadis natural cosmetics?"), the congress offers numerous highlights in 18 separate sessions: www.vivaness.de/congress.