VIVANESS Newsroom
Amatera: efficient and innovative costumized cosmetics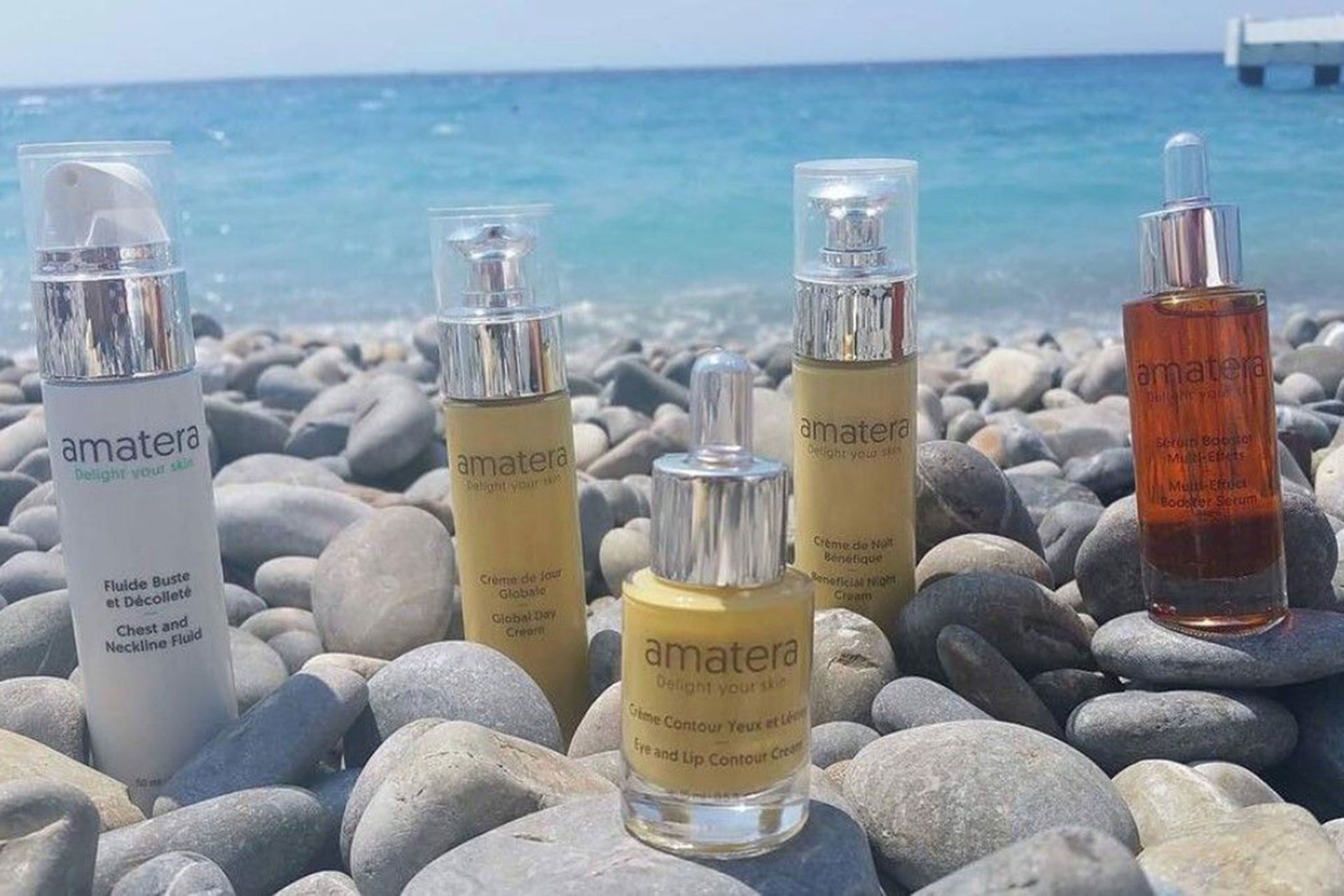 amatera is an innovative, natural, high-end cosmetic brand with efficient and precious selected organic skincare ingredients. More than a simple label, amatera is a philosophy of life standing up for a wise and trustable Nature.
After extensive research focused on skin needs, amatera laboratories has developed an exclusive natural formula of 12 precious vegetable oils with complementary active ingredients. This unique and powerful synergy, called "formula a12", represents the key differentiator of amatera's cosmetics. Thanks to this disruptive innovation, amatera has designed a true, significant, global and universal skincare formula that adapts to all skin types and responds to either women's or men's needs. Without chemicals, formula a12 is offered as an "à la carte" buffet to the skin which can exactly draw what it needs to maintain and improve its natural beauty.
amatera is constantly looking for the best natural and active ingredients carefully selected from all around the world. Our leitmotiv is to offer only premium and healthy products. amatera's laboratories are extremely vigilant and apply quality criteria far beyond standard norms. amatera refuses to put any polemic ingredients in its formulas and is really proud to have obtained the vegan and cruelty-free PETA label.
amatera is launching its first line of 5 essential daily skin care cosmetics and has translated its philosophy into all its products. This new Essential Line is 100% efficient, natural, vegan and cruelty-free.