VIVANESS Newsroom
Untroubled fun in the sun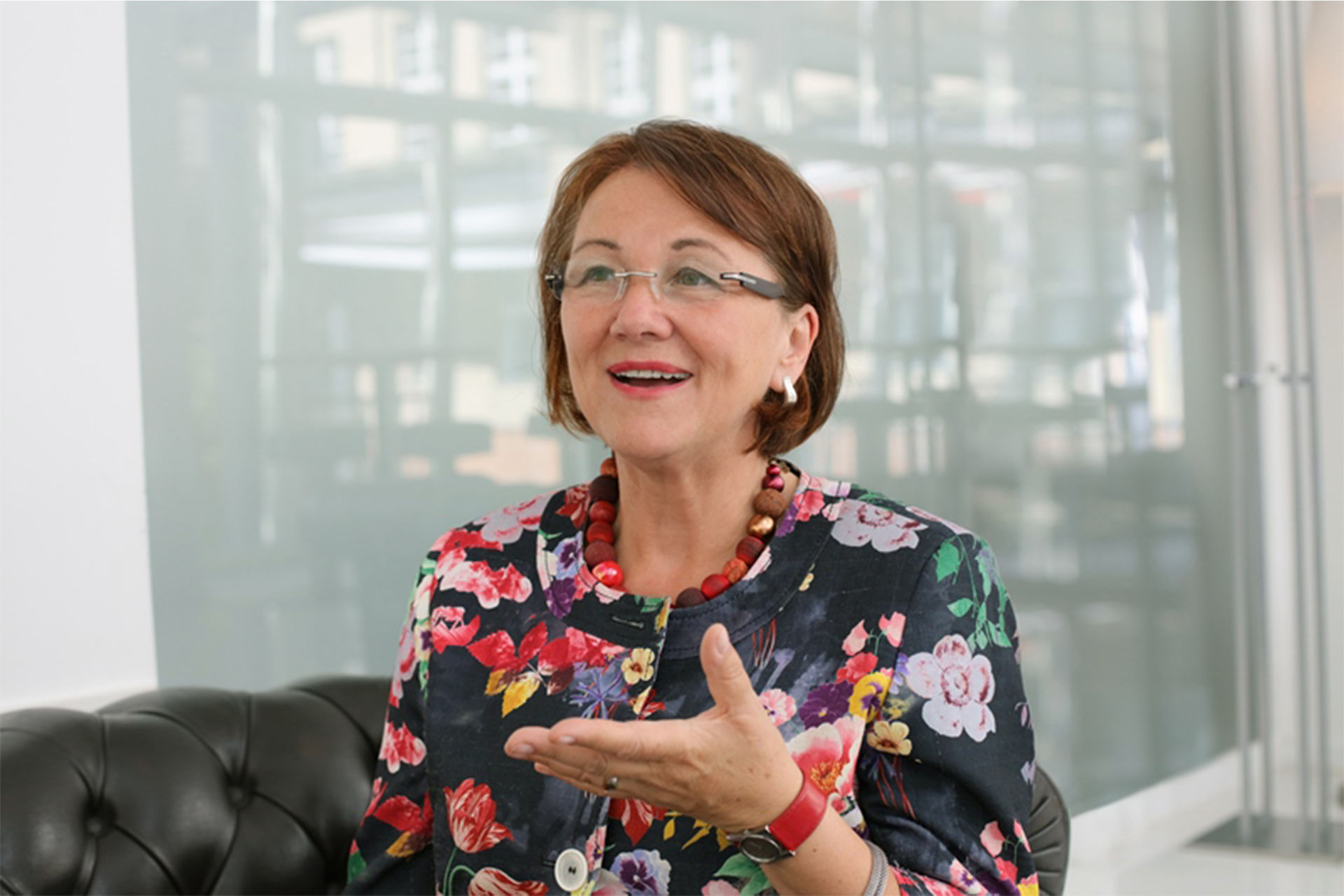 It's holiday time – time to head for the beach, "let go" and soak up the sun. That's what we all want. And because we want to enjoy the sun guilt-free, we cover ourselves in sunscreen – a zillion tons of which ends up in the water, damaging people and nature. What we need is convenient and reliably functioning products with a high sun protection factor. Natural cosmetics that contain only mineral sun protection are now a genuine alternative to products with synthetic sun protection filters, and we're even taking a certain whitening effect into account.
Mineral sun protection clearly reveals the complexity of cosmetics formulations. Doubts have arisen over one important ingredient: titanium dioxide. This natural material is currently under debate, and its use in foods has already been banned because swallowing it can cause cancer. A cosmetics safety assessment has not yet been released. Although only a small amount can be absorbed by an organism, the EU is right to take it off the market. This example illustrates the challenges that are also facing the natural cosmetics industry. Research into sun protection products that don't harm people or nature is a tremendous opportunity for the entire cosmetics industry. Products containing titanium oxide used to be seen either as the better alternative or as the lesser evil, but now we have to apply a new approach, a combination of different measures that all sun worshipers can quickly and easily implement. These include sunscreen, but also mean spending more time in the shade so that our skin can slowly get used to the sun until its own sun protection can take effect. This not only reduces the amount of sunscreen we use but also reduces our costs.
Elfriede Dambacher, owner of naturkosmetik konzepte, is an international expert and author: www.naturkosmetik-konzepte.de
 
Note: Because Hall 3C is currently being used as an emergency shelter for Ukrainian refugees, trade visitors will find the summer 2022 edition of VIVANESS in Halls 8 and 9 of the exhibition venue.