VIVANESS Newsroom
Natural and organic personal care: Trends and themes for 2021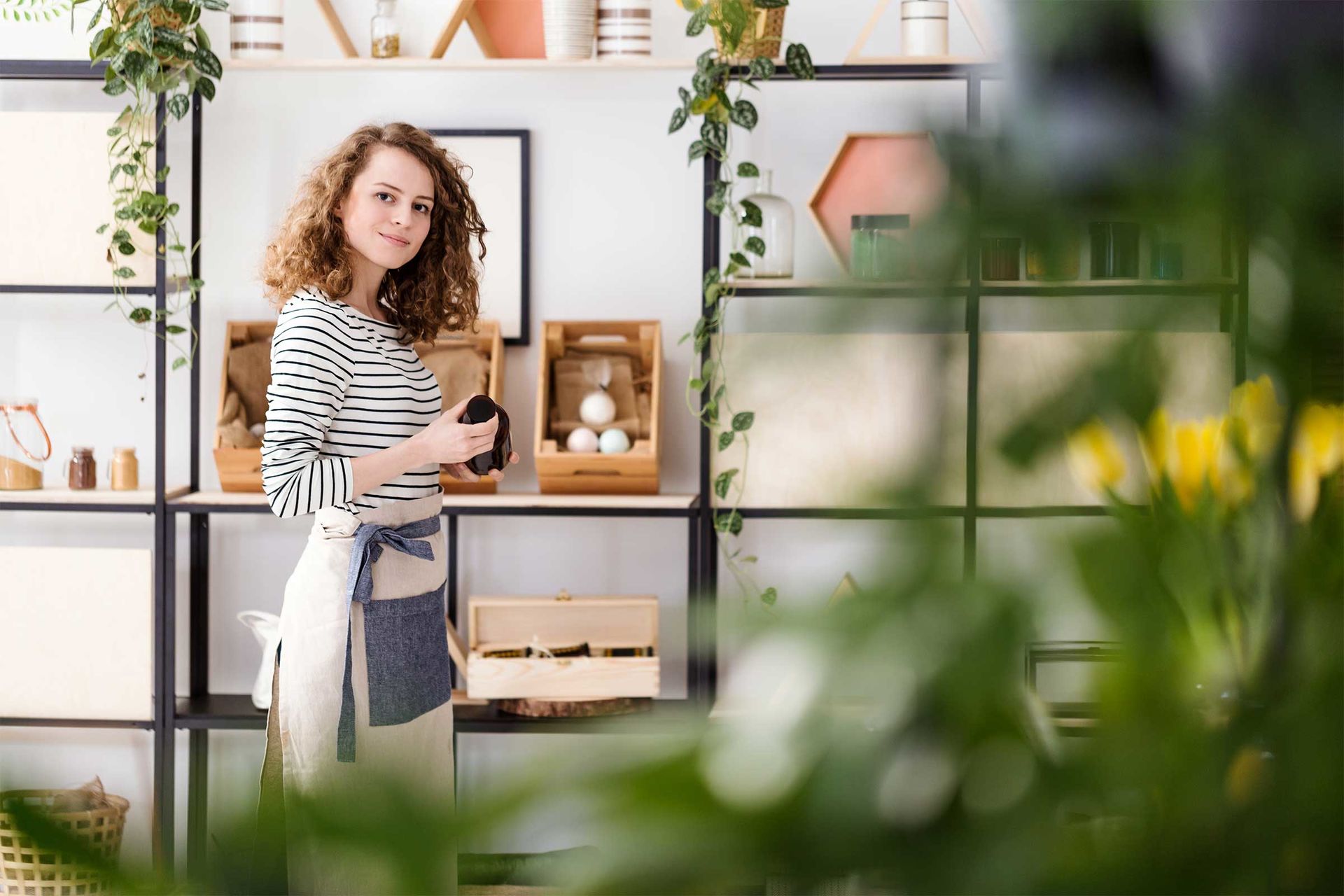 Scheduled for 17-19 February 2021, the eSPECIAL trade fair pairing of BIOFACH, the World's Leading Trade Fair for Organic Food, and VIVANESS, the International Trade Fair for Natural and Organic Personal Care, will be an occasion for global professionals and industry representatives to discuss the year's trends and themes. But only at a virtual level, instead of the customary in-person event in the NürnbergMesse exhibition halls. Every year, this international opportunity to interact and share knowledge proves its worth once again as a vital component in the future development of the organic sector. Third-party perspectives always add value, and it is worthwhile to incorporate them in sector discussions. That is why we have asked a range of bloggers, Youtubers and Instagrammers to tell us which themes they believe should drive the sector in 2021. After all, hardly anyone is closer to the target group than they are. And barely anyone reports so openly and authentically. We have answers from four of them, and they did not mince their words.
Natural and organic personal care industry on the rise
Similarly to organic products in the food and beverage industry, the market share of natural and organic personal care products and nature-inspired cosmetics in the cosmetics industry also rose steadily from 12.8 percent in 2012 to 18 percent in 2019 (source: Statista). Natural and organic personal care products alone managed to again achieve a market share record of 10.8 percent as well as their highest annual sales growth rate in recent years at +9.4 percent (source: Handelspanel Infoscan Retailer). According to the IRI Infoscan Retailer panel, growth rates as high as 25 percent were registered in individual categories, and especially in online business. A representative survey conducted by Splendid Research in April 2020 investigated people's main reasons for purchasing natural and organic personal care products. It revealed that 87 percent of those surveyed bought natural and organic personal care products for the sake of their skin, 81 percent did so in support of nature and the environment and 55 percent of consumers said that they're unable to use conventional products (source: Statista).
VIVANESS eSPECIAL 2021 focus topics
2020 was an exceptional year. The coronavirus pandemic lent additional impetus to the topics of digitization, flexibility, ingenuity and sustainability both inside and outside the sector. Danila Brunner, Director of BIOFACH and VIVANESS, also sees the crisis as an opportunity and is convinced that the BIOFACH/VIVANESS 2021 eSPECIAL is an optimal platform. Thanks to innovative technology, it will not only allow attractive company and product presentations, but will also provide opportunities for dialog, networking and knowledge transfer. Within the framework of the VIVANESS Congress, which is taking place parallel to the trade fair and will also be fully digital, there will be a great deal of discussion about design, packaging and performance – for example, environmentally friendly packaging concepts and product innovations. At the same time, however, there will also be the usual focus on traditional marketing and sales issues, such as the question how to communicate the added value of natural and organic personal care products and how digitization can help. Another question would be, in which way certified natural and organic personal care products can differentiate themselves, given the "label flood".
Trends and topics from the community
Consumers and industry are obviously on the same page. The natural and organic personal care community also sees eco-friendly, plastic-free packaging alternatives and workable refill options as exceedingly relevant in 2021. According to some bloggers and Instagrammers, the mantra "less is more" should also be applied to the ingredients used and shipping distances. They would welcome more product innovations, both in terms of quality and in terms of diversity in some products or product groups. They're also demanding more in-depth information and a clearer overview of the "certificate jungle". This is true of both mainstream consumers and the growing number of people who (want to) carefully analyse the ingredients and their effects on the skin. Overall, this should serve to encourage the natural and organic personal care sector to maintain its own high standards of creativity, inventiveness and sustainability, including in a time of continued growth.
< Secure your tickets for the BIOFACH / VIVANESS 2021 eSPECIAL now! >
Bina Nöhr, influencer at stryleTZ (www.stryletz.com): "For me, the trend in natural and organic personal care products in 2021 is clearly toward zero waste and refillable products. In my opinion, consumers won't just continue to be interested in natural, non-animal-tested and vegan products. Clearly, they also want to reduce environmental pollution through more sustainable packaging and reduced packaging materials. Last year, we also saw a trend toward solid cosmetic products such as bar soap and shampoo bars, although this will require earning consumers' trust through the quality of the products. Many companies are also looking at being able to offer refill options for their products. The market should encourage this – for example, by establishing refill bars in chemist's shops to make this eco-friendly option more practically available. I look forward to seeing which cosmetics brands will be the pioneers."
Valerie Jarolim, author & blogger at Blatt & Dorn (www.instagram.com/blattunddorn): "I think the natural and organic personal care sector should focus more on high-quality, local raw materials in conjunction with regional development and production. For example, there's a relatively wide assortment of regional, organically produced oils that are ideal for natural and organic personal care recipes but are rarely used. Solid oils like the highly beneficial shea butter that's so often used generally require long shipping distances. There's certainly room for improvement in the area of home-grown alternatives. My personal preference would be simple recipes with a straightforward list of ingredients and a switchover to ecological packaging made from totally recycled and sustainable materials. Uniform standards and seals would be extremely important. It isn't easy for consumers to navigate the current seal and certificate jungle. I also think multifunctional or 2-in-1 products are fantastic, such as solid shampoos that can be used for washing your hair and showering."
Julia Eckebrecht, blogger at junieundich.de (www.junieundich.de): "Because I myself am one of the two percent of Germans who suffer from psoriasis, I rely on cosmetics that are both mild and extremely moisturising. Natural and organic personal care products are often irritating to the skin because they use alcohol or contain problematic fragrances like citronella. This is also often the problem with solid shampoo, or else it completely dries out the scalp. Besides psoriasis, there are other common skin diseases like neurodermitis, dermatitis and rosacea for which there are still too few natural and organic personal care products – products with few ingredients that are fragrance- and alcohol-free and at the same time super moisturizing. People with these conditions expect a wider selection from the natural and organic personal care industry, and they're right. One example: My psoriasis responds especially well to shea butter, while my rosacea doesn't tolerate any oil except rosehip. So it would be nice if people like me had more choices without having to do a lot of research and tedious Internet searches. In other words, more #skindiversity."
Doris Kern, author and blogger at Mit Liebe gemacht (www.mitliebegemacht.at): "Over the past few years, there was a huge shift in the mind-set of the food and beverage sector, with regionality playing an ever greater role. The same should be happening in the natural and organic personal care sector. We should be supporting companies – including small start-ups – in our own country and buying their products. Not only are the shipping distances many times shorter, but we're also supporting the local economy. Generally speaking, I think it's good when we don't limit ourselves to far-off lands and exotic ingredients. There's also tremendous potential for producing wonderful natural and organic personal care products using the plants that grow locally. Less is sometimes more – that applies not only to the ingredients in cosmetics products but also to the packaging. Do away with whatever's unnecessary and switch to plastic-free alternatives. There is a lot of potential for designing more sustainable products."
Before sector and media representatives, along with bloggers, Youtubers and Instagrammers, can meet again in person next year in the exhibition halls in Nuremberg, the eSPECIAL from 17 to 19 February 2021 will be the digital meeting place for the community this year, with live transmission of the BIOFACH and VIVANESS Congress, extensive exhibitor presentations and a range of options for networking. That means sector representatives will still be able to gather knowledge, network and help to shape the sector in 2021.  
Secure your tickets for the BIOFACH / VIVANESS 2021 eSPECIAL now!